Tungsten Solid Carbide Cutter Reamer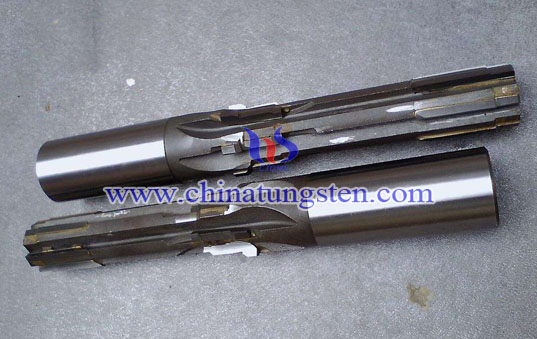 Tungsten solid carbide cutter reamer finishing for gray iron, ductile iron, aluminum, carbon steel, stainless steel and other materials, there are 4 blade, 6 blade , 8 blade for straight fluted reamer, D-reamer and L-reamer .
Chinatungsten Online can provide high-quality tungsten solid carbide cutter reamer (helix angle α = 45 ° / α = 60 °):
- imported high-quality carbide bar.
- unique nanoscale multi-composite coatings.
- products unique structure, superior performance.
- manufacture of high precision, high surface quality of the workpiece, long tool life.
- be able to achieve intermittent drilling, hole machining relative inertia, through holes, blind holes, sink hole machining.
Size(mm)
Size(mm)
Size(mm)
d
D
l
L
d
D
l
L
d
D
l
L
7
8
25
61
10
10
30
77
16
16
40
77
7
8
30
77
11
12
30
77
16
16
40
103
8
8
25
61
12
12
35
77
18
18
40
77
8
8
30
77
13
14
40
103
18
18
40
103
9
10
30
77
14
14
30
77
20
20
40
103